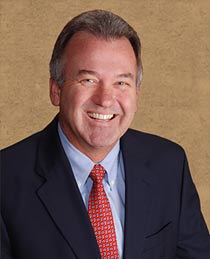 Douglas D. Aiton, President
Professional Business Management, Inc.
Doug Aiton has worked with medical and dental practices providing practice management and financial consulting services since 1986. A majority of that time has been spent working primarily with dental practices.
He has personally visited and worked with hundreds of doctors and their staff, many of which are considered to be the most successful practices in the world. His ability to teach practical, proven ways of better managing a practice are second to none and have earned him high praise throughout the industry.
As a husband and father, Doug appreciates the need to balance the demands on one's time between work and family. This appreciation combined with his recognized expertise as a practice management consultant will allow you to make the most of your efforts to build a successful, profitable practice and enjoy your work and life to its fullest.